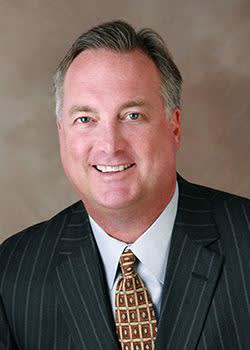 John W. Greenway
Attorney at Law
John W. Greenway is a personal injury lawyer who practices in the city of Austin to assist victims of negligence throughout Central Texas.
With over 26 years of personal injury experience under his belt, Atty. Greenway is a lawyer you can trust. He does more than aggressively pursue monetary compensation for clients when they need it most. He abides by a strict and simple business philosophy: Take care of the client.
"As your attorney, I'll take care of everything from A–Z. You recover, I'll handle your case."
Comprehensive Personal Injury Representation
Atty. Greenway is a prosecutor for serious personal injury cases that involve tragic car crashes, motorcycle collisions, trucking and boating accidents, ATV accidents, DWI wrecks, and more. Unlike many personal injury attorneys in Austin, Atty. Greenway personally handles each and every case and is continuously accessible to all clients. He is fully aware that communication is the foundation to a healthy lawyer-client relationship.
Son of late orthopedic surgeon Dr. L. Don Greenway, Atty. Greenway was able to cultivate strong ties with the local medical community. This gives him the opportunity to provide clients with access to excellent medical care, such as physical therapy and surgery, for the accelerated healing of bodily injuries.
"I'm here to help." -Attorney John W. Greenway
Bar Admissions
Education
J.D. - St. Mary's University School of Law, 1992
B.B.A. - The University of Texas at Austin, 1988
Professional Associations
Austin Bar Association (formerly Travis County Bar Association)

Texas Trial Lawyers Association
Awards
National Trial Lawyers: Top 100 Trial Lawyers